Attention
Please click here a few minutes before your scheduled telehealth appointment. It will take you into my virtual waiting room and it will invite you into my "office" at your appointment time.
Welcome
Life can feel overwhelming and destabilized even when dealing with its ordinary ebbs and flows. These typical events can include the developmental stages of birth and death, marriage and divorce, graduation or returning to school, career transitions, illness and finding healthy lifestyles and many others. Our reactions to these life events are also influenced and colored by experiences from our past and our current life circumstances.
The key to living an emotionally healthy and grounded life is to develop the tools and perspectives necessary to face and proceed through these life events. Without the appropriate skills, changes can trigger anxiety, depression, relationship stress and numerous other psychological struggles. Psychotherapy can be extremely helpful in the development and application of healthy skills and tools.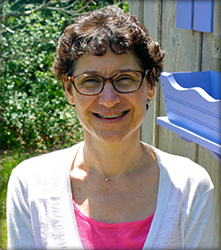 About Dr. Stechler
Dr. Nancy Stechler is a licensed clinical psychologist who has been in practice for over 20 years. She received her undergraduate degree from Boston University in Special Education, a masters from University of Hartford and a PsyD from the Massachusetts School of Professional Psychology. Her doctoral program focused on the integration of theory and practice and the application of different theoretical orientations and therapeutic techniques to each clients unique circumstances. Dr. Stechler is trained to work with adults (18+) and has extensive training and experience as a couples therapist.
Dr. Stechler's therapeutic approach combines problem solving, perspective taking, self-reflection and contextual understanding with a sense of humor. The focus of treatment is on developing both mastery and resilience, with a technique tailored to the individual style and needs of each client using insight oriented, contextual, systemic and cognitive behavioral approaches and tools.
Services
Dr. Stechler works with adults and couples.
Her specialties include:
Couples therapy
Women's issues
Postpartum depression
Developing communication skills
Mood and anxiety disorders
Issues faced by the GLBTQ community
Aging and loss
Trauma
Accepted Insurance
Most major insurances accepted.
These include:
Blue Cross/Blue Shield of MA
Blue Cross/Blue Shield of RI
Medicare (and Medicare supplements)
Optum
Tufts
HP/UHC/UBH
Before your appointment
Email me a copy of:
Your insurance card and any authorization and/or benefits information
The completed Patient Information Form
The Signature Page